Arizona is the first state to approve recreational marijuana, and the cannabis industry has boomed ever since. Now an upstart company wants to plant a 50-acre farm in one of its communities. Residents are concerned that it'll lead to 'amplified' crime rates and traffic problems, as well as potential environmental damage outweighing any benefits of legalization.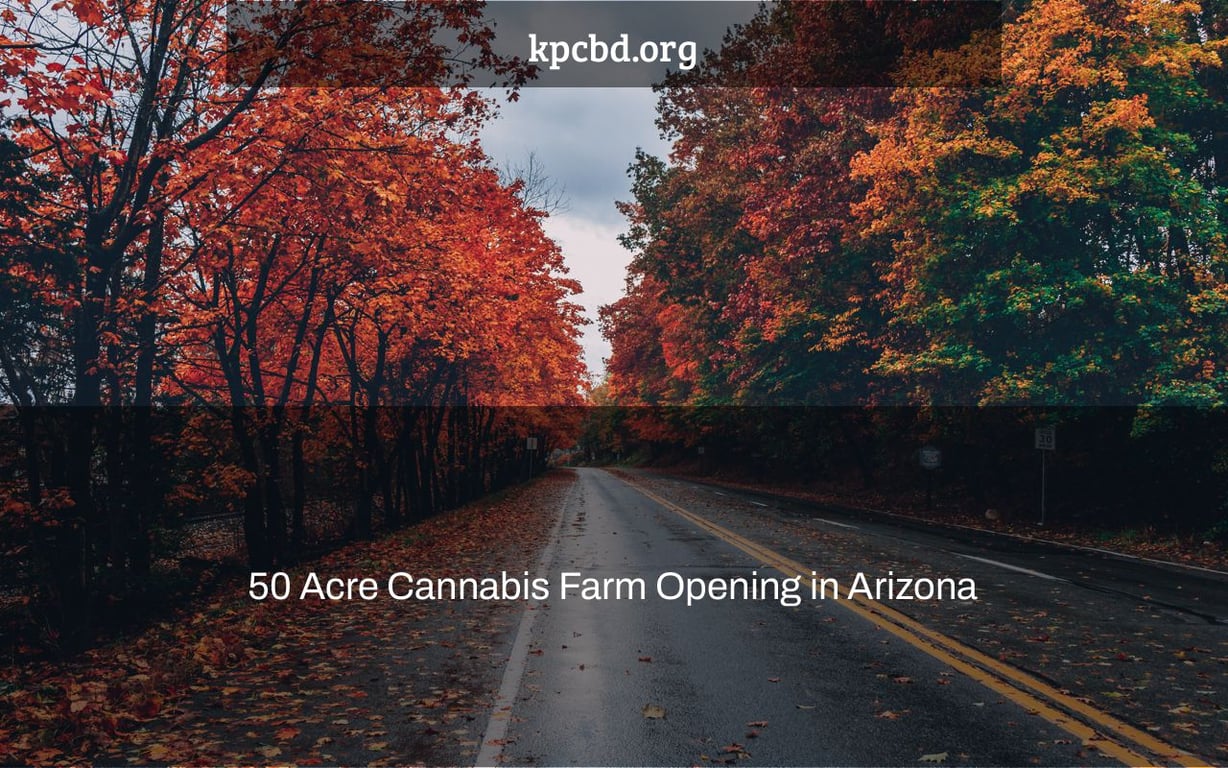 Item 9 Labs Corp., a vertically integrated cannabis dispensary franchisor and operator that creates premium, award-winning products, announced that the master site expansion of its Coolidge, Arizona growing and lab site has begun.
Since 2017, Item 9 Labs Corp. has been producing, manufacturing, and processing Item 9 Labs products—the Company's upgraded mainstream marijuana brand—from its current 19,200-square-foot facility on five acres. The Company just bought the surrounding 45 acres as part of the master site development and expects to extend its operations area to 640,000+ square feet, a 3,100 percent increase over its present operations. The facility, which spans 50 acres, is one of Arizona's biggest flower-growing and cultivation facilities.
The first phase of development is expected to be completed in Summer 2022, and will include the construction of three steel buildings and two greenhouses, totaling 9,600 square feet for indoor cultivation, lab and packaging space, and a 9,600 square foot head house to support the addition of the two 18,000 square foot greenhouses.
"We plan to raise production of our high-quality flower by 30-35 percent with phase one of our expansion," says Cory Carter, vice president of cultivation at Item 9 Labs Corp. "For lab productions, our greenhouses will cut dependency on third-party procured material by 40-50 percent."
The master site development should be completed within the next three years, according to Item 9 Labs Corp. In all, the site will include:
– Eight steel buildings, each less than 10,000 square feet – one will be dedicated to lab expansion and will house finished product, while the other seven will be used for indoor cultivation; – 16 18,000 square foot greenhouses or greenhouse support buildings; – Six 9,600 square foot headhouses; and – Five acres of outdoor cultivation
"During this initial phase of growth, we anticipate recruiting another 60 to 70 team members across cultivation, processing, and packaging professions," says Andrew Bowden, CEO of Item 9 Labs Corp., "with a goal of generating more than 200 employment by the end of our master site development."
The present lab will be expanded to allow for the inclusion of additional cutting-edge equipment for all extraction operations. Product diversification necessitates the use of equipment that allows for various extraction procedures.
"Each extraction procedure has its own merits and downsides," explains Eric Eisele, the company's lab manager. Depending on the strain, freshness, cure, and trim vs fresh frozen whole flowers, extraction material may provide a variety of final products. Each procedure is designed to produce a very powerful final result. Our new facility will guarantee that we're prepared for any desired outcome."
The expansion is being led by Nick Bowden, vice president of construction and real estate at Item 9 Labs Corp. The constructor is Scottsdale-based Alexander Building Company, while the architects are Tempe-based Upward Architects.
"Building one of Arizona's biggest cultivation sites is a watershed moment for us," said Shane Alexander, President of Alexander Building Company. "When it comes to development, their staff shares our forward-thinking, long-term perspective. We're excited about enterprising enterprises like Item 9 Labs."
Item 9 Labs Corp. is boosting its annual Christmas food and gift drive for the Society of St. Vincent de Paul of Arizona with a $5,000 contribution to commemorate the groundbreaking throughout its 50-acre property.
Item 9 Labs/PRnewswire photo
Watch This Video-