Marijuana has been consistently ranked as one of the safest drugs alongside alcohol, but many still find it too taboo for consumption. Arte Bella is a social enterprise with a goal to change that through entertainment and education about responsible use of cannabis products.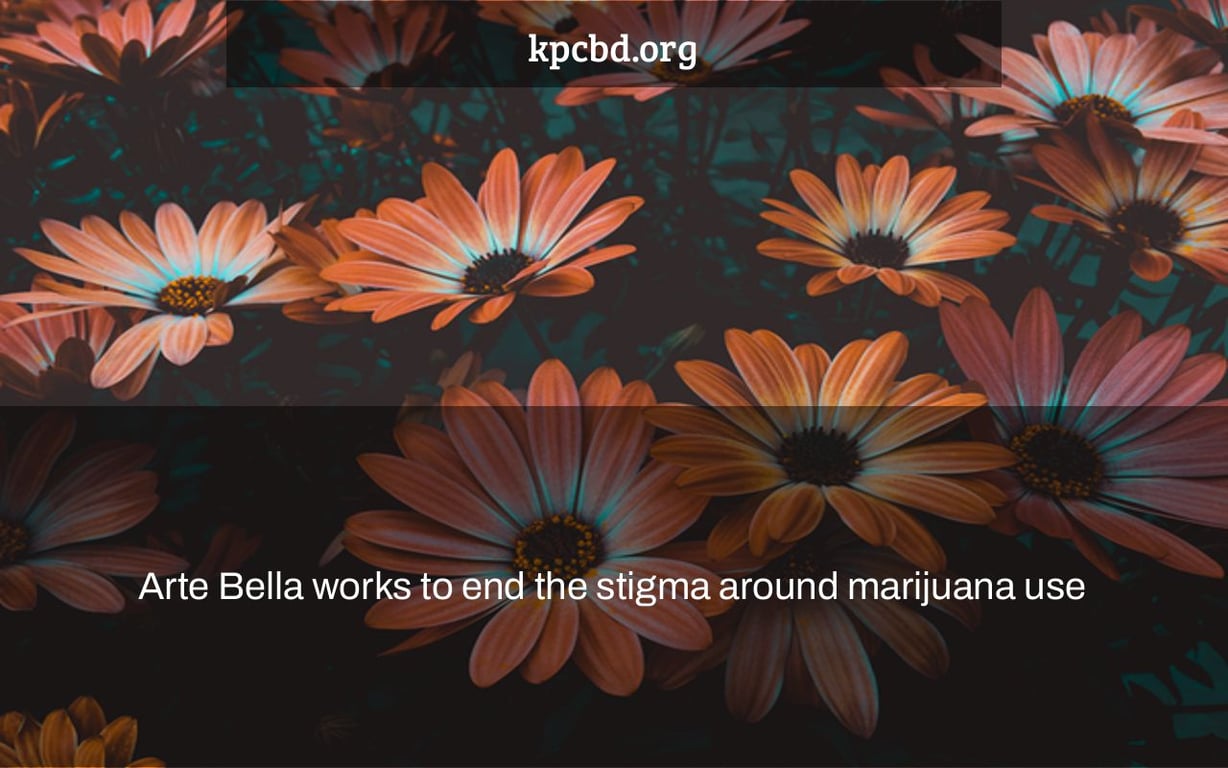 Arte Bella, on Tucson's Historic Fourth Avenue, was one of the first establishments in the city to promote and enable the notion of "Bring Your Own Bud" (or "BYOB") and weed-friendly events.
Jen Christiansen, the owner of Arte Bella, was eager to move once Arizona Proposition 207 passed, and she launched her store along Fourth Avenue in early 2021 to help erase the stigma around marijuana usage.
The concept originated in 2011, when the Park Place Mall's first Arte Bella debuted, offering art lessons as well as adult beverage choices.
Christiansen started offering Buds and Brushes painting lessons at the 420 Social Club when marijuana became legal for medical purposes.
These workshops focused on medical marijuana's therapeutic advantages as well as aesthetic expression.
After the legalization of marijuana in 2021, Christiansen was able to put all of her plans into action and open a place that offers food, live music, special events, and a variety of art lessons, in addition to the ability to smoke marijuana and consume adult beverages.
Christiansen, an Air Force veteran, said she has always advocated for standing up for what she believes in.
"I want people to be able to experience this all across the world." I want the authorities to understand that there is nothing to be concerned about. Christiansen added, "I'm a fighter, and we're putting a stop to the stereotype."
Puff and paint, acrylic pour, wine glass painting, wake and bake mimosas, and blacklight painting are among the workshops available.
You will be given the paint, canvas, apron, and instructions after you have purchased your ticket for the class of your choosing.
Customers may also purchase recreational or medical cannabis through ILava Kiosks from Downtown Dispensary, which are placed throughout the event. You may pick up your order at the dispensary within a six-minute stroll down the street.
"You can vape and dab inside, start a fire on our patio to bloom, roll up inside, or even roll up while sipping a cocktail," Christiansen added.
Because of the controversy surrounding this novel notion, Christiansen said that the state has threatened to arrest her and her staff on many occasions, despite their full adherence to Proposition 207.
"It's terrifying." Even though we are not doing anything unlawful, I lost around 75% of my staff because it was unsettling," Christiansen added.
Arte Bella's inclusion of people from all walks of life is one of its key themes, in addition to normalizing the legal use of cannabis.
"We don't want to exclude anybody." Simply come here and have fun; this is a cheerful place. This is a secure location. Christiansen said, "This is family."
Customers vary in age from 21 to 99 years old.
Christiansen described how attendees from the "flower power" generation, who battled for the legalization of marijuana in the 1960s, cried as they saw what they had been battling for decades come to fruition.
"I want everyone to know that this is something that anybody can do and that it is really soothing." Artists aren't the only ones who can benefit from it. "We're all artists; it's in all of us," Christiansen added.
Christiansen also got down with her bartenders to design eight specialized beverages to preserve the aesthetic atmosphere from the front to the rear.
Christiansen said, "I grabbed eight of my favorite artists and showed them their paintings, read them a bio, and gave them five minutes to prepare a recipe."
Starry Night, Frida Rita, Pollack Manhattan, Water Lily, and the Sisley are just a handful of the beverages available.
The blacklight painting session was attended by Noah Kitazawa, a management information systems student at the University of Arizona, and Ian Hastings, a finance major.
The environment, according to Kitazawa, was joyous and enthusiastic. Despite the fact that everyone arrived in groups of their own pals, he stated they all felt like buddies.
"I've never painted with my friends in a public art studio before, but I had a great time." "Even if my painting was poor, I hung it since it was an amazing experience for me," Kitazawa said.
Hastings stated he loved the live music playing on the stage in front of him, the calm lighting, the bar, and the personnel, in addition to the welcoming and energetic ambiance.
"Having a teacher who goes through the brush strokes gently made it simple to follow along and get the hang of it," Hastings remarked.
Both expressed an interest in attending another session in the future and encouraged others to try it for themselves.
Sign up for art lessons on the Arte Bella website and enjoy a memorable experience.