In recent years, marijuana has gone from a Schedule I drug with no medical benefit to the most popular legal and illicit recreational drug in America. Despite new legislation on some states' books, many companies are wary of getting involved in the industry until more is known about how it will be regulated by federal law.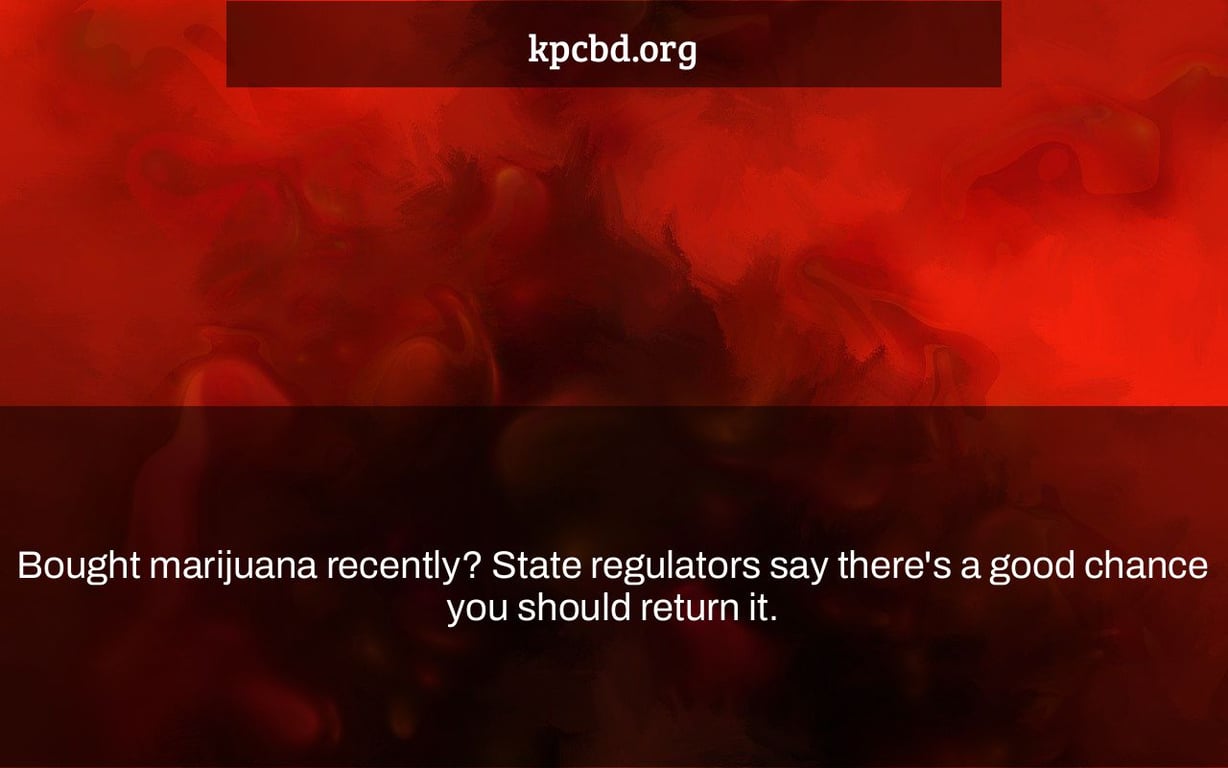 The state's Marijuana Regulatory Agency issued a health and safety alert Wednesday evening for several items tested by Viridis Laboratories, which is possibly the biggest marijuana recall in Michigan's history.
Except for inhalable marijuana concentrate items including vape carts, live resin, and distillate, the FDA claimed it found erroneous and/or inconsistent findings of all marijuana products tested by Viridis Laboratories and Viridis North during a three-month period.
According to the bulletin, products should be retested for the microbials compliance panel, and consumers with weakened immune systems or lung disease are at higher risk for health-related incidents like aspergillosis, an infection caused by a common mold, implying that mold may be present in the products.
Representatives from Viridis said that they were working with authorities to remedy the concerns.
"While we strongly disagree with this decision and firmly stand by our test findings," Viridis Laboratories CEO Greg Michaud said in an emailed statement. "We are completely complying with the MRA and working directly with our customers to minimize delays and retest impacted items at no cost."
In Lansing and Bay City, Viridis Laboratories maintains laboratories. Michaud said that the business has received permission to continue testing at both of its locations.
While the precise number of goods involved is unknown, the MRA has produced a 30-page document that lists all of the dispensaries in Michigan that are affected by the recall.
According to cannabis attorneys, not only are some shops impacted, but also the overwhelming bulk of the items they sell, potentially putting some businesses out of business.
Retailers have warned Doug Mains, a lawyer with the Michigan law firm Honigman, that 65 percent to 70 percent of their existing inventory might be recalled. He stated that for some producers, all of their flower on the market may be withdrawn.
According to several sources, the quantity of cannabis flower being returned is over 64,000 pounds, according to Lance Boldrey, the head of Dykema's cannabis legal practice in Detroit. To put it in context, he stated that 24,000 pounds of flower were sold in Michigan in October. This recall, he believed, would impact more than $200 million worth of marijuana products.
The recall "will be disruptive to the business operations of some of our members as well as the industry as a whole," Stephen Linder, executive director of the Michigan Cannabis Manufacturers Association, a lobbying group that represents growers and processors, said in an emailed statement, adding that product recalls are sometimes a necessary function of a licensed, regulated market.
Consumers who have marijuana products in their hands that satisfy the recall requirements should return them to the marijuana sales site where they were acquired, according to the department, so they may be properly disposed of. The implicated marijuana products have a test date of Aug. 10, 2021, to Nov. 16, 2021, and a license number of SC-000009, AU-SC-000113, SC-000014, or AU-SC-000103.a
Watch This Video-