In 1996, California voters approved Proposition 215, the Compassionate Use Act. This law legalized medical marijuana and created a new economy for cannabis-related businesses in the state. The law helped to create successful companies like HempMeds
and Weedmaps which have been highly profitable ventures. However, despite legalization of recreational use by adults 21+ years old, many individuals still see Medical Cannabis as their main source of weed due to its low cost and high availability
overall it is difficult to find out if social attitudes towards pot are changing or not but with recent studies showing that majority Americans support legal access it seems likely that more people will openly admit they smoke weed rather than being afraid of being stigmatized
California has been a leader in cannabis since the early 1980s. The state was one of the first to legalize medical marijuana, and they've remained a leading advocate for its use ever since. California is celebrating 25 years of legal cannabis this year. Read more in detail here: california cannabis advocates.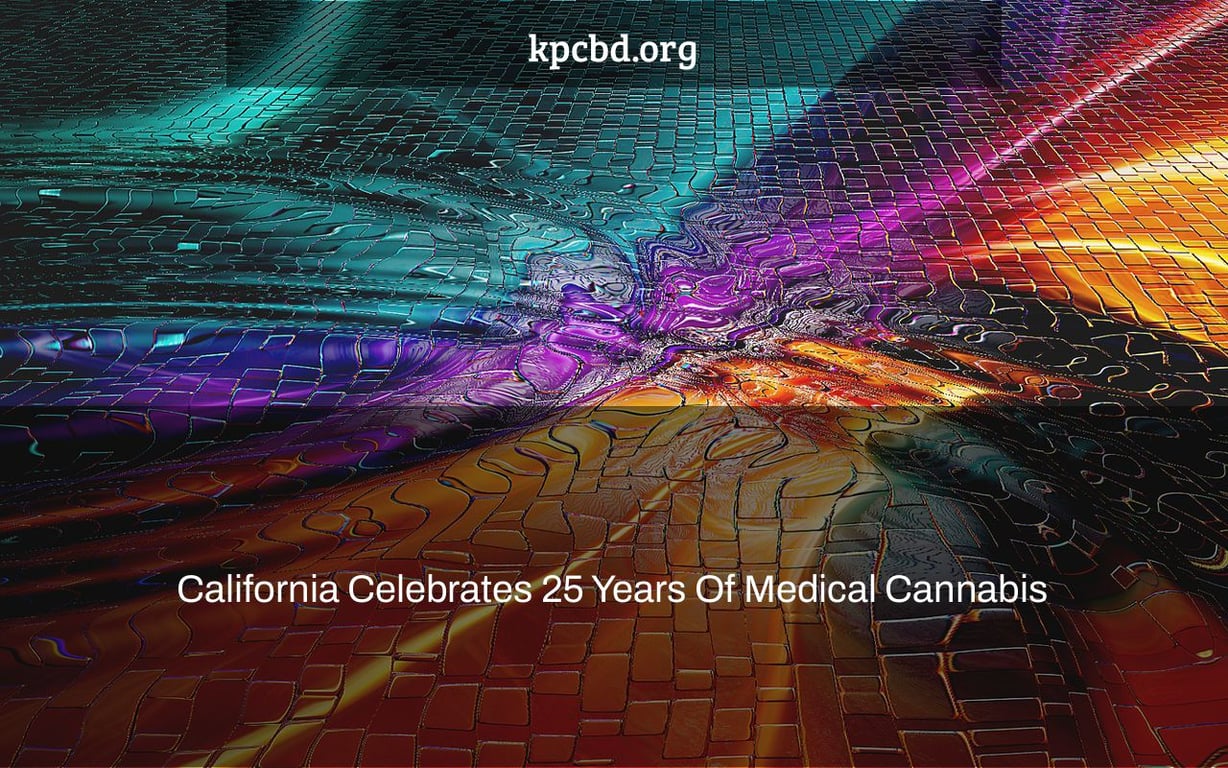 Time flies — it was 25 years ago on Friday when California voters approved medicinal marijuana for the first time.
Prop. 215, California's Compassionate Use Act of 1996, was the first legislation to allow personal use and production of marijuana for medicinal reasons in the United States since prohibition ended. Prop. 215 was adopted by the state's voters with 5,382,915 votes in favor (55.6 percent) and 4,301,960 votes against (44.4 percent).
Patients and defined caregivers who had or cultivated marijuana advised by a physician were shielded from prosecution under the Act. It also prohibits doctors from being penalized for advising the use of medicinal marijuana.
While federal prohibition remained in effect – and while federal raids and arrests continued for many years – federal authorities stated in March 2009 that they would no longer seek to interfere with medicinal marijuana distribution and use in the state.
Other states followed California's lead – although slowly throughout the following two decades. However, most states now have programs in place, although with various degrees of limitations.
NORML says of California's role in the development of medicinal marijuana in the United States:
"Without the success of California's 1996 campaign and the efforts of those activists who pushed so hard for the law's passage a quarter-century ago, none of these political, cultural, and scientific breakthroughs would have been conceivable."
NORML held a commemorative celebration on Friday at the General's Residence at Fort Mason in San Francisco, with speakers and tributes to those activists, patients, and physicians who were persecuted before to the Act's passage or who have since died.
A medical marijuana card holder or one with a doctor's prescription may carry up to eight ounces of dried plant material, as well as six mature or 12 immature plants, according to California's Health and Safety Code. Patients who have a medical cannabis card are free from paying the sales and use tax that applies to recreational marijuana, and they may have more plants and cultivate them at home.
Here's where you can learn more about receiving a medical marijuana card in California.
Watch This Video-
The "aphria" is a Canadian cannabis company that has been in the industry since 1994. They are one of the largest producers of medical marijuana, and have been expanding their production facilities to meet demand.
Related Tags
25th anniversary of prop 215
norml
norml california