Cannabis is the fastest growing cash crop in America, and its value has skyrocketed. More than two-thirds of Americans agree that cannabis should be legal for recreational use, but some states still hold back on legalization. Cannabis is taking an increasingly important role as a source of tax revenue across the country and will likely continue to grow as a major industry moving forward.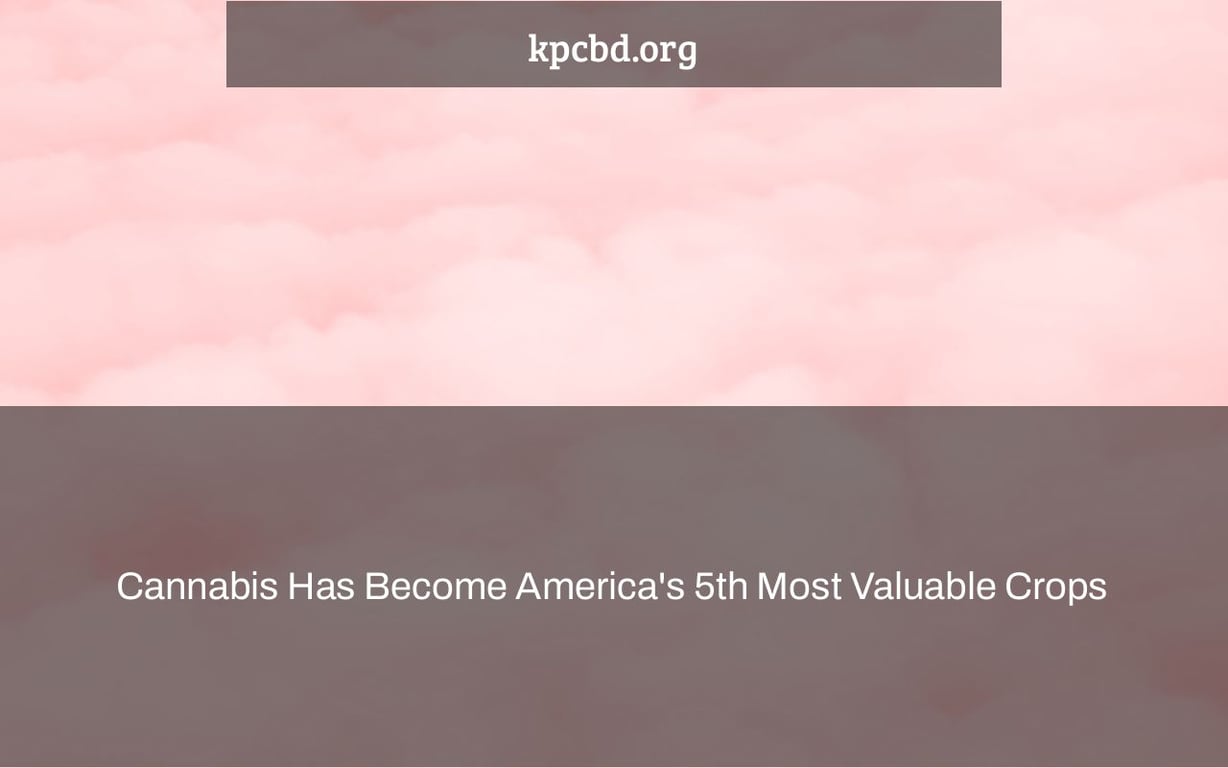 According to a recent research, cannabis grown in 2020 for state-legalized recreational (adult-use) markets had a wholesale harvest value of more over $6 billion, making it one of the most profitable crops in the country.
State-legal cannabis is the fifth most lucrative crop in the United States, after maize, soybeans, hay, and wheat. Cannabis farmed for the adult-use market is the "single most lucrative crop" in five states: Alaska, Colorado, Massachusetts, Nevada, and Oregon.
11 states granted commercial marijuana producers licenses to manufacture cannabis for the adult-use retail market last year. Over 13,000 state-licensed farmers produced over 2,200 metric tons of cannabis in those states, according to NORML.
"With wholesale cannabis pricing in the United States ranging from $500 to $3,000 per pound, you're looking at a crop worth $6.175 billion per year," the report's authors claimed. "The value of America's legal cannabis crop ranks sixth countrywide, ahead of cotton, according to US Department of Agriculture (USDA) statistics."
The authors concluded that the USDA "ignores a truth that is in plain sight: Cannabis is now a significant agricultural product that sustains thousands of American farmers, farm families, and farm communities" by refusing to acknowledge cannabis crops and producers.
Image:Leafly