A new bill was passed by Congress Wednesday, allowing the government to study commercial cannabis. The legislation will be paid for through budget savings created with a change in federal policy that legalized medical marijuana in 2018. Will additional businesses follow suit?
The recent passing of Bill H.R..1420 allows the Federal Government to conduct studies on how legal cannabis is impacting certain sectors such as agriculture, tourism, and manufacturing industries which could produce economic development benefits for Maine and other states legalizing recreational use or medicinal usage of marijuana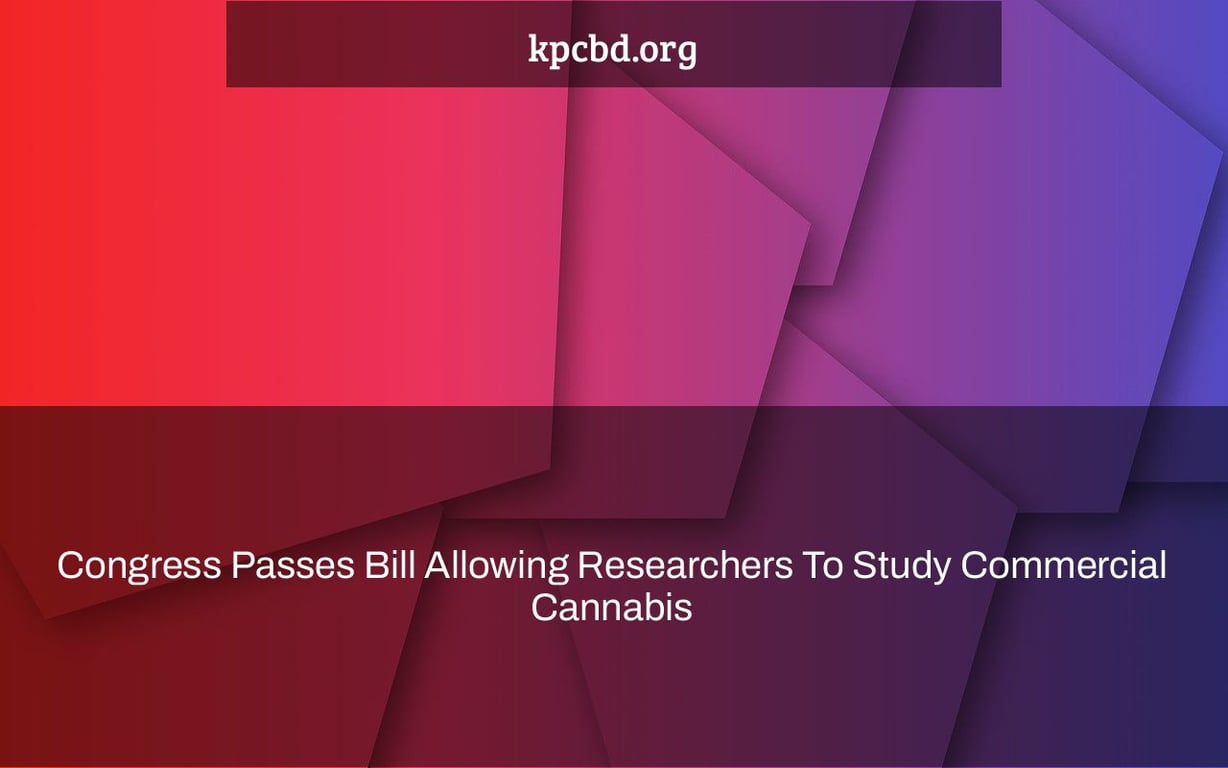 According to Marijuana Moment, the United States House of Representatives backed a measure on Friday that would enable academics to examine commercial cannabis sold in state-legal dispensaries rather than government-grown cannabis. After a University of Northern Colorado study found that federal research-grade cannabis is genetically closer to hemp, which has just 0.3 percent or less THC, the decision was made.
The bill calls for a public report outlining the new initiatives, including recommendations for establishing a national clearinghouse to "collect and distribute samples and strains of marijuana for scientific research that includes marijuana and products containing marijuana lawfully available to patients or consumers in a state on a retail basis." The law also provides that scientists in jurisdictions where cannabis is illegal should have the same access to dispensary goods as scientists in places where cannabis is permitted.
The measure is part of a huge infrastructure package that addresses a variety of legal concerns surrounding cannabis, including another clause aimed at making cannabis-impaired driving education more accessible. "When signed into law, our bill will be a crucial step toward exploring how we can regulate cannabis-impaired driving safely and properly," said Sen. John Hickenlooper (D-Colo.).
Several more cannabis laws are in the works at the same time. Democrats are aiming to pass a federal legalization measure, but Republicans will shortly introduce their own proposal to eliminate the prohibition of cannabis. Additionally, on Thursday, the House Veterans' Affairs Committee approved a measure that would coordinate research studies on the medicinal benefits of cannabis for combat veterans suffering from PTSD and chronic pain.
The infrastructure measure has now been sent to President Joe Biden, who will decide whether to sign it or veto it after it has been passed by both the Senate and the House.
Gary Miller is an actor, writer, director, comedian, and businessman. Gary, a Veriheal Media Curator, was born and raised in Denver, Colorado.
Watch This Video-