After a four-year moratorium, DuPage County Board is revisiting the ban on recreational cannabis sales in unincorporated areas. Some members of the board are considering legalization and economic benefits from it. Others believe that with Illinois' recent decision to legalize weed, there's no need for regulation in this area anymore.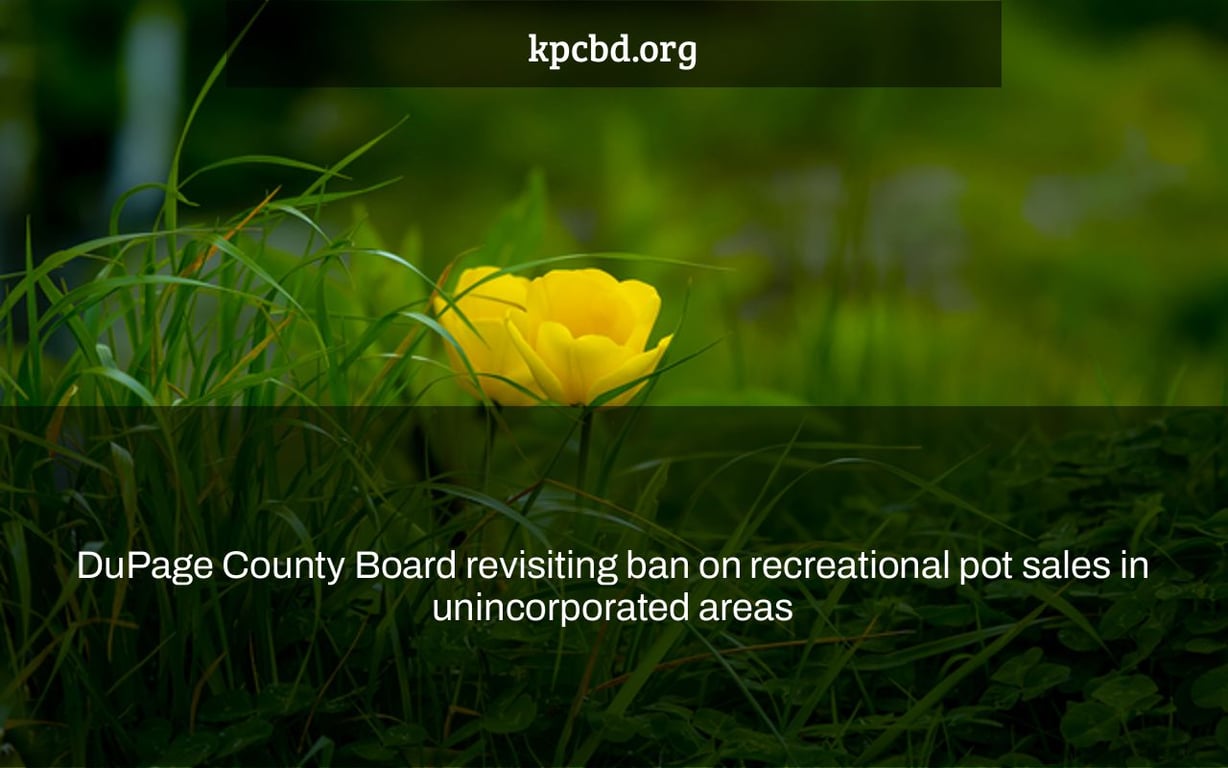 DuPage County Board members are debating whether to relax a restriction on retail marijuana outlets in unincorporated regions as marijuana companies gain acceptability in the suburbs.
Liz Chaplin, a county board member, claimed that communities that had previously opposed recreational sales had now opted to allow stores inside their boundaries. She wants the county board to look at the matter again.
As a result, board members have decided to consider overturning the county's prohibition on adult-use cannabis companies. The subject was discussed during a development committee meeting on Tuesday.
"We've seen that a lot of our communities that had previously chosen out are now choosing in," said Chaplin, a Democrat from Downers Grove who chairs the board's financial committee.
In 2020, Illinois legalized recreational marijuana, but cities and counties had the option of opting out of sales. In October 2019, the DuPage County Board of Commissioners voted 10-8 to prevent growing centers, artisan growers, and other adult-use cannabis enterprises from operating in unincorporated areas.
At the same time, the board imposed a 3% tax on all recreational cannabis retail sales in towns. If DuPage approves the sale of cannabis in unincorporated areas, the county may levy a tax of up to 3.75 percent.
"The question is whether that would be additional revenue or whether we would simply be spreading out the current appetite for marijuana use among new locations, taking some of it away from the existing facilities in the incorporated areas," said board member and development committee chair Sam Tornatore, a Roselle Republican.
According to Paul Hoss, the county's planning and zoning administration administrator, 17 DuPage municipalities have enacted restrictions, while 16 have chosen "yes" to sales.
The majority of the county's state-licensed dispensaries are located in Naperville on the southwest side; Villa Park, Oakbrook Terrace, and Lombard on the central side; and Addison on the north side.
According to Hoss, this dispersion creates a "bit of a desert type of in the northwest half of the county."
"It's also a convenience issue for people who want to consume marijuana recreationally or for medicinal reasons, whatever their problem is," Chaplin said.
Hoss' department was responsible with researching potential dispensary sites based on state standards, county ordinance, and early board comments that stores should be located near major highways like Routes 53 and 83.
"Some of these dispensaries could be better suited to those settings than what is available in the towns," Chaplin added.
According to Hoss, 141 locations "in principle" may be accessible for dispensaries based on those broad parameters. According to Hoss, this is a raw figure that does not account for any further county zoning limitations that may be imposed on a site.
Only a few dispensary owners are expected to be awarded state permits to operate in unincorporated regions, according to county authorities.
"Given what we know about how licenses are distributed," Tornatore said, "we'd probably produce two to three extra dispensaries in unincorporated DuPage if we elected to go with it."
Chaplin expects the finance committee to revisit the subject in January or February, according to her.
"I'm not going to turn off any kind of cash that the county may potentially acquire," she stated.