Medical cannabis is a legal product in Europe, with certain countries having stronger regulation and restrictions than others. As recreational cannabis becomes more widely accepted across the continent, will Guernsey be next to reform its laws?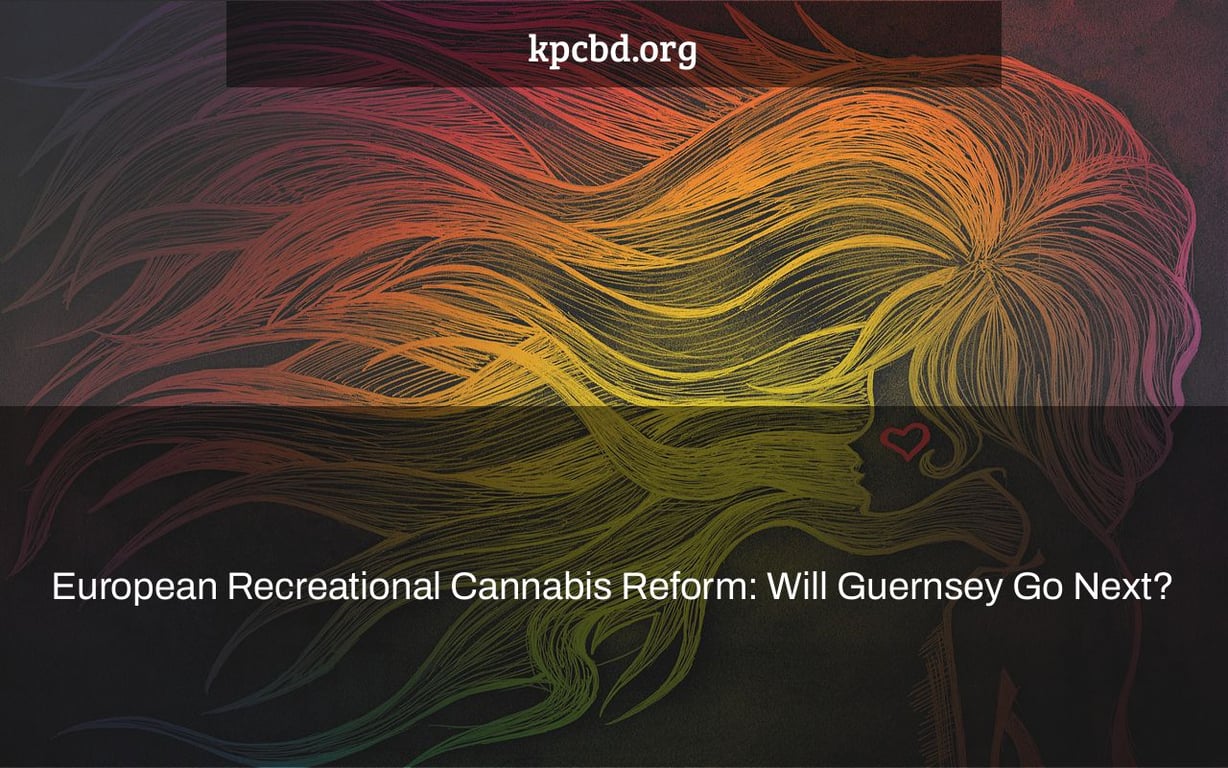 Guernsey, a Channel Island, looks to be preparing to enter the cannabis legalization ring as early as next year.
The island of Guernsey is one of the most intriguing locations to be right now for anybody following the European cannabis debate. The island, which is sandwiched between France and the United Kingdom, has been working feverishly on medical reform for some years.
Now, there's a petition calling for the island to go all-in on recreational reform—and, more more intriguing, the petition is being spearheaded by a political leader who, not coincidentally, just resigned from the island's Home Affairs Committee over the island's cannabis regulations. Other members of the committee apparently questioned Marc Leadbeater's views on drug reform due to his employment as a director of a local hemp firm.
Leadbeater is now proposing a special political mechanism for discussing complete legalization, known as a requete. The topic must be brought before the Guernsey government if it is proposed by seven members of the States.
This surge of interest from government authorities comes only days after Gavin St. Pier, the island's former Chief Minister, made a statement. St. Pier thinks that cannabis should be legalized in order to properly regulate, license, and tax the sector for the island's economic gain.
Since July of this year, cannabis growing licenses have been available. Extraction firms are also based on the island.
Cannabis as an economic revitalization tool for the island's acres of abandoned greenhouses has been a hot topic for a long now.
What is the Importance of the Uproar?
There are a variety of reasons why the timing of these clashes is so intriguing.
The first is that, over the next two years, both Luxembourg and Switzerland will launch recreational markets, even if just on a trial basis. Guernsey, as a tiny island, may easily follow this pattern and, at this stage, have a significant effect on the discussion, regardless of the size of its home market.
Here's why: apart from the fact that it might become Europe's third (or fourth, if Portugal keeps moving ahead) totally recreational nation. The island is part of the United Kingdom's Brexit strategy. As a consequence, if all of this pro-cannabis fever plays out, Guernsey will be the first portion of the UK to embrace adult-use legislation.
The Status of Cannabis Reform in Guernsey, United Kingdom
Unfortunately, despite much hoopla, the UK government has not responded to the cannabis debate in the same manner that Germany has. While medicinal cannabis is officially available (in very restricted forms) via the National Health Service (or NHS), progress has been gradual. Even people who have been granted permission to use cannabis (such as those with MS) are unable to access it.
Furthermore, the principal illness that cannabis is used to treat in Germany, chronic pain, has thus far been ignored by British medical authorities.
Children with epilepsy are the only illness (and patient group) that has succeeded to captivate the public's and, as a consequence, political imagination. And although this has been quite effective in swaying political will, if slowly and hesitantly, in favor of further medical change, it has not, to far, resulted in the creation of a patient base on public health issues.
In Germany, four and a half years after the government decreed that cannabis be covered under public health insurance as a medication of last resort and endorsed a domestic growing proposal, there are currently an estimated 130,000 patients.
Even on the medicinal front, Germany's cannabis debate is far from settled. In comparison to the United Kingdom, however, the nation is light years ahead.
Visiting a doctor at a private medical clinic is now the only certain method to get medicinal cannabis in the United Kingdom. Of course, most people are unable to pursue this choice due to financial constraints. Obtaining a personal import license is also a common practice.
As a consequence, reform in the United Kingdom has come to a halt, despite the developing industry's excitement. This autumn, cannabis conferences in the United Kingdom are almost sold out. The CBD industry has taken off like a rocket. For those who can afford it, there are private specialist cannabis clinics. Despite all of the commotion, the British cannabis press is clearly making waves.
Regardless, genuine change is unlikely to begin on the mainland first.
That is why Guernsey's action is now so politically significant—not only on the island, but also in the context of greater regional transformation on both sides of Brexit.
Whatever happens, the horse has undoubtedly left the barn—and is unlikely to be the last to do so.
Watch This Video-