The families of epileptic children will storm the gates of Parliament today to demand greater access for their members and a change in government policy. The protest is being held on World Epilepsy Day, which aims to highlight how many sufferers are still living in fear as they wait for medicinal cannabis products with high levels of CBD (a compound that reduces convulsions)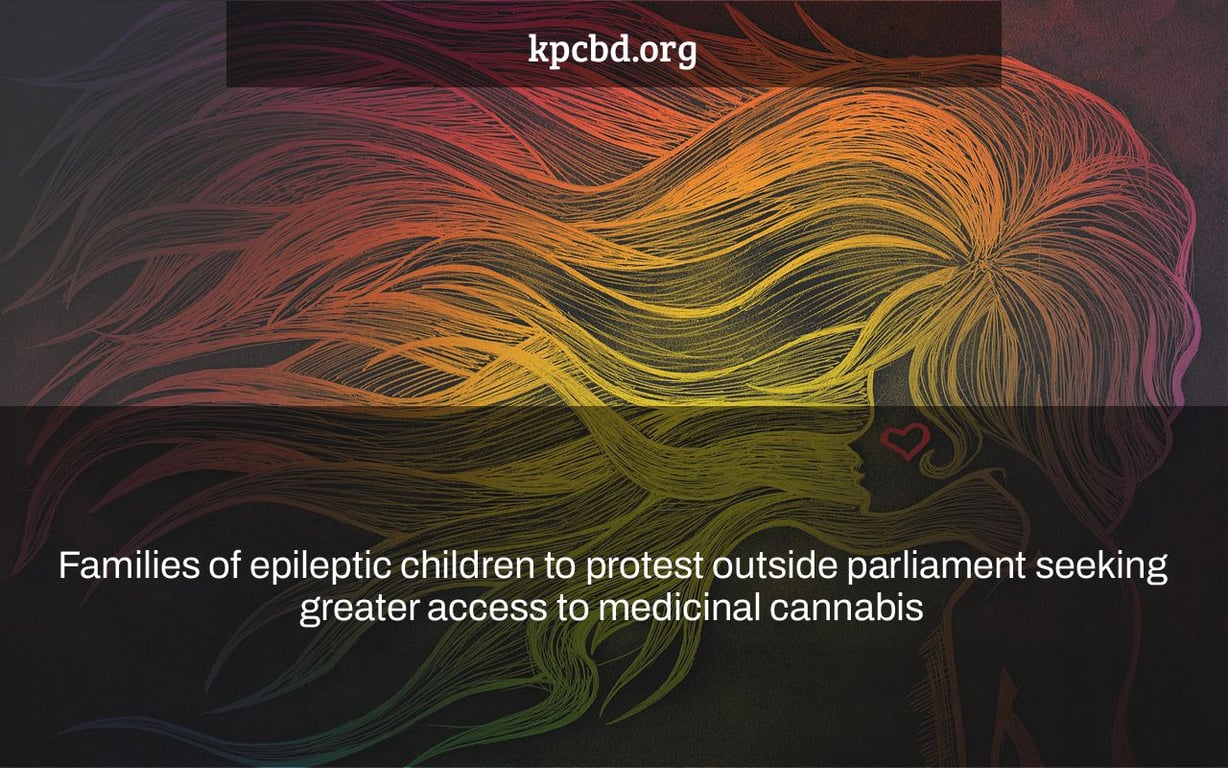 'Our families are at their wit's end,' says one parent.
Families of children with severe epilepsy are planning a rally outside parliament to demand that medical cannabis be made more widely available.
Since 2018, when the government modified its guidelines on the therapy, specialists have been able to prescribe medical cannabis to patients.
However, the End Our Pain campaign claims that people are experiencing a "almost complete ban" on NHS medications, forcing families to go private.
Only three children with severe epilepsy have been administered whole plant extract medical cannabis on the NHS since it was legalised, according to the organisation, which has been heralded as a "life-changing" therapy for juvenile epilepsy.
Families are preparing a rally outside parliament on Tuesday to demand more accessible treatment, complete with a digital poster van depicting bodily changes in children who have taken medical cannabis.
On the day of action, parents are also planning to stand outside the Department of Health and visit No10 to present a petition.
"Our families are reaching their breaking point. Joanne Griffiths, whose son Ben has been unable to get an NHS prescription, said, "We have done all we can possible do."
"We've marched, petitioned, lobbied parliament, and met with health ministers dozens of times, yet three years later, we still can't get NHS prescriptions for the drugs our kids need."
When it was revealed that cannabis health products will be made accessible to patients in 2018, the mother assumed their "issues" were addressed.
"Yet here we are in 2021, hurting financially and emotionally, and being passed from pillar to post by both the government and the NHS," Ms Griffiths said.
Hannah Deacon believes that every kid with severe intractable epilepsy, like her son Alfie Dingley, deserves the same therapy.
"My kid is one of only three children in the UK who has received an NHS prescription for the sort of whole plant extract medicinal cannabis that has shown to be life-changing in instances of paediatric epilepsy," she added.
"He went over 500 days without a single major seizure after suffering up to 150 life-threatening seizures a week."
When Alfie, who has a rare type of epilepsy, got a permanent authorization to be administered medical cannabis on the NHS some years ago, he became the UK's first patient to do so.
"It's a complete unfairness that three youngsters get access to this treatment when others don't know when their money will run out," Ms Deacon continued.
This summer, Alfie's mother sent a letter to Boris Johnson, pleading with him to "make access to medical cannabis products on the NHS a reality."
"Our condolences are with all patients and families struggling with unusual and difficult-to-treat disorders," a representative for the Department of Health and Social Care (DHSC) stated. Where clinically appropriate and in the best interests of patients, the government has already altered the legislation to enable specialized physicians to prescribe cannabis-based medications."
"Where there is clear proof of their quality, safety, and efficacy, licensed cannabis-based medications are paid by the NHS," they said.
Watch This Video-