The owner of Kulture Seeds and High Noon Growers in Chesterfield has been working quietly to create the future for medicinal marijuana. In a recently released video, he talks about his vision for this new dispensary that is
The "Kulture owner sows seeds for future Chesterfield marijuana dispensary near virginia" is a business that has been in the works for a while. The owner of Kulture, Kevin Fisher, has been preparing to open a new marijuana dispensary in Chesterfield.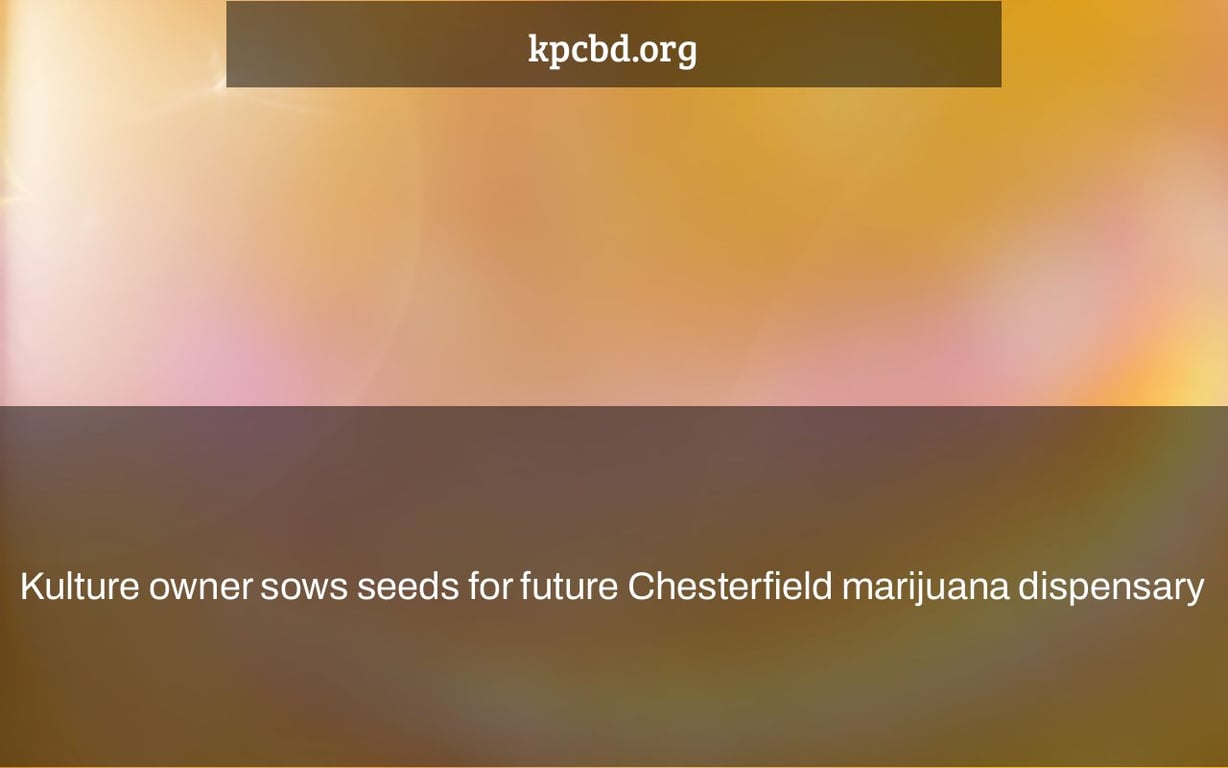 Evan Somogyi is sowing the metaphorical seeds to attempt to profit from Virginia's future recreational marijuana market after years of owning local head shops and CBD retailers.
The owner of Kulture Smoke and Vape wants to move his Chesterfield location to a former gas station at 10150 Hull St., where he hopes to launch a recreational marijuana shop later this spring.
The project is contingent on the recreational side of the industry launching in 2024, as planned by the General Assembly last year. Somogyi is ready to build the foundation now, while the regulations for the new business are still being established.
Somogyi said, "We aim to build up the dispensary as if it were selling adult-use cannabis."
"Even though we don't know how licensing will be handled, we're hoping that with 23 years in the business and as a fixture in the Richmond community, we'll be in the lead for a license."
Since Kulture built its first shop in Shockoe Bottom, Somogyi said the company's objective has always been to sell marijuana if the legal market ever developed. He concedes there are a lot of loose ends that won't be entirely resolved until later, but he believes the new site will put the firm in a strong position to compete.
"There are a lot of what-ifs left." Will each county/city be granted a set number of licenses, can we import from other states, must it be produced and processed locally, who will govern it, and so on," he said.
"We don't know all of the answers yet, but we want to be prepared."
Kulture Smoke and Vape wants to move its Hull Street location to an old gas station at 10150 Hull St., which is approximately a mile away. Depending on license clearance and the introduction of the legal market, the new location will ultimately become a marijuana dispensary. (Photo by Jack Jacobs)
Kulture's present Chesterfield site at 10621 Hull St. will be relocated approximately a mile away. The new shop is set to open on April 20th, the 13th anniversary of the company's Chesterfield location.
In August, an LLC linked to Somogyi paid $850,000 for the property. It is located near Rockwood Park and has a bigger 2,400-square-foot shop. It's in an area where the county is reviewing a new land-use plan to direct it toward mixed-use redevelopment, which Somogyi thinks will offer fertile ground for his proposal.
"We've outgrown the area that Kulture is in right now; we're very much at capacity," Somogyi added.
"The chance (to purchase the gas station property) came at the perfect moment."
According to Chesterfield online property records, the 1-acre property was most recently appraised at at $772,000. As of mid-December, the purchase had not been recorded in the county's online records.
The new Kulture will also serve as a new venue for Somogyi's CBD wellness concept Kultivate Wellness. As a result, it'll sell both Kultivate's CBD goods and Kulture's glass pieces and smoking accessories.
"The 2,400 square feet will provide us with enough of space to sell legal adult-use cannabis as well as all of the essential delivery accoutrements," Somogyi added.
There are sites in the Fan and Glen Allen, in addition to Chesterfield and Shockoe Bottom Kulture. Kultivate has sites in Short Pump and Midlothian, both of which debuted in 2020.
Watch This Video-
The "chesterfield observer classified" is a publication that provides local news, information, and events for the city of Chesterfield.
Related Tags
Kulture owner sows seeds for future Chesterfield marijuana dispensary near maryland
the kulture smoke shop
does kulture sell delta 8
chesterfield magazine
midlothian newspaper