The legal pot market is poised to explode in the next few years, becoming a multi-billion dollar industry that will likely transform how Americans consume cannabis. But as
towns make plans on how they want their new establishments to operate, officials must carefully weigh the impact of marijuana tourism and other outside pressures.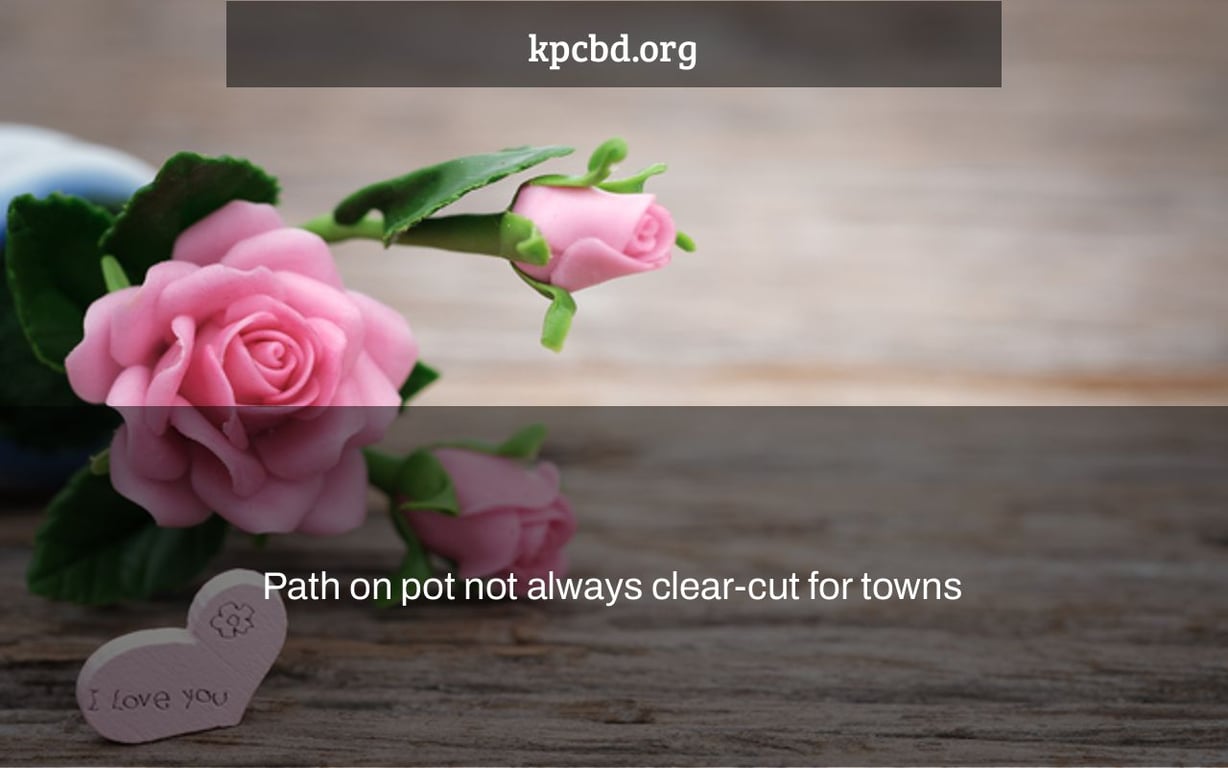 Without a legal marijuana playbook, communities like Saugerties, Rhinebeck, and others create their own ways into an uncharted territory.
When New York State legalized marijuana this spring, the question of which towns, villages, and cities would cater to cannabis customers and companies became a hot topic. Who's going to sign up? Who is refusing to participate? What will the local impact of this massively growing sector be?
"New York State made this broad shift that gave smaller communities the option of opting in or opting out, and honestly, the mayor and village trustees were like, 'We're not experts in marijuana,'" said Village of Rhinebeck trustee Vanessa Bertozzi.
"There isn't a roadmap for how various communities may approach this."
It's not that straightforward to decide whether to opt in or out.
Jen Metzger, a member of the Cannabis Control Board and a former state senator from Rosendale, stated, "It's basically their choice."
"That's the thing — the MRTA [Marijuana Regulation and Taxation Act] gives local governments the authority to decide whether or not to allow dispensaries and on-site consumption locations."
Municipalities may choose between two approaches when it comes to legalizing or restricting marijuana enterprises inside their borders, or they can combine the two:
Opt in: The first method is a passive one. If a municipality does not opt out before the year's end — essentially agreeing to host cannabis dispensaries and consumption companies — they may do nothing now and effectively agree to host cannabis dispensaries and consumption businesses. Currently, these towns are unable to alter their thoughts on marijuana and elect to opt out at a later date. Once a municipality chooses to participate, it is committed.
Another alternative is for a municipality to voluntarily opt out before December 31. To prevent a marijuana store or venue, a town or village must approve a municipal opt-out resolution before the year's end deadline. However, this choice does not have to be permanent, which means that a municipality that first opted out but subsequently changes its mind may revoke its local resolution and opt in to cannabis.
Hybrid: Towns may choose to take a mixed approach, allowing shops but prohibiting cannabis cafés or smoking lounges.
Passive referendum: Some municipalities have used a passive referendum to achieve an official decision. To do so, a local ordinance allowing citizens to opt out must first be enacted, and then the subject must be put to a vote by the whole town.
Rhinebeck, Cold Spring, and Tuxedo all conducted passive referendums for voters, and all three communities chose to opt out.
Throughout the decision-making process, Metzger said she's been approached for advice by mayors and town board members, fielding questions about potential drawbacks or penalties of opting out, understanding the legal authority a local government has over marijuana businesses, how taxes and revenue will work, and how state revenue will be spent.
With so many unknowns and uncertainties, no two municipalities in the area are approaching the choice in the same manner.
The methodical approach: Saugerties implements retail sales zoning.
Public leaders in Saugerties enlisted the services of educated guest speakers to help them exchange knowledge and reach a conclusion. A panel of cannabis experts, including attorney David Holland of the New York City Cannabis Foundation, Saugerties Mayor William Murphy, cannabis educator Martha McDermott, MSW, and Ruben Lindo of Herbn Couture LLC, a luxury lifestyle cannabis brand, spoke at the first public information session on Nov. 17. In attendance were Saugerties Police Chief Joseph Sinagra and Town Supervisor Fred Costello.
"As we go ahead with planning what it may look like here," Costello said, "it was a really useful resource for us."
According to Costello, the initial informative gathering gathered roughly 50 community members, with interest from all sides of the issue. Some people of the community also indicated an interest in learning more about horticulture and having the option to raise their own food. A second session, with guest speakers, is set for this week, on Dec. 13.
Rather than making a decision on whether to opt out of cannabis, Saugerties is considering passively opting in while enacting zoning restrictions that limit where prospective marijuana businesses may operate. This would, for example, keep retail and on-site consumption establishments away from schools, churches, and residential areas.
"We want to take them to the community's shopping districts, where there are liquor shops and other retail outlets," said Costello. "If traffic problems arise, the infrastructure is in place to accommodate retail activity."
Sinagra said they had a similar set-up after visiting Colorado for business in October to examine how their cannabis sector works.
"It's not in the residential part of society," Sinagra said of the dispensaries.
"The second thing I liked about it was that you knew where the retail store was, but there was no huge sign that said, 'Hey, this is a cannabis retail outlet.'"
However, Cipriana Costello, Vice Chair of the Ulster County Libertarian Party and a supporter of the cannabis sector, believes there should be no further municipal regulations for new enterprises.
"I don't believe we need any more barriers to entrance," Cipriana Costello remarked.
"Marijuana is already legal in Saugerties," says the source. The location of where it's sold isn't important to me since it's currently being sold out of vehicle windows. "What's the point?" says the narrator.
Sinagra, who is a member of the New York City and Hudson Valley Cannabis Industry Associations as well as a liaison with the New York State Association of Chiefs of Police, is not opposed to retail cannabis dispensaries or on-site consumption lounges in Saugerties, claiming that if people don't do it there, they will go to another town.
"We have reservations, but it has been authorized, and we accept that," Sinagra added.
"We want to collaborate with the industry on regulations that will keep our community safe."
Sinagra's issue, like that of other law enforcement officers, is that there is no equipment to assess how much cannabis someone has ingested on the roadside, and what those safe limits are, in the same way that a Breathalyzer can test drivers for legally defined alcohol intoxication on the spot.
According to Sinagra, the Cannabis Industry Association is aiming to spend funds to discovering acceptable techniques to detect cannabis levels in order to make highways safer. Sinagra is also working for packaging standards so that minors do not ingest marijuana-laced items by accident. Two Saugerties children were hospitalized last year after discovering and swallowing delicacies that appeared to be candy, he added.
"People are now using marijuana, and a lot of people are traveling to neighboring states to get marijuana supplies and bringing it back here," stated Costello.
"Many fears are as valid now as they will be on January 1st when these things begin."
Sinagra agrees and believes that the number of those who consume will not alter much. When entering a new industry, he like to take baby moves.
The Mayor of the Village of Saugerties, Bill Murphy, refused to comment.
Rhinebeck opts out of the wait-and-see strategy.
On the opposite side of the river in Dutchess County, the Village of Rhinebeck used public hearings and a poll to involve locals in the process, receiving 700 replies and 250 comments. Residents opted out of both on-site consumption and marijuana shops in a passive referendum on Nov. 16. By the time of the voting, the Town of Rhinebeck had already opted out of both and conducted no referendum.
"Our belief is that there will be a lot of learning ahead of us, and there will most likely be a big body of rules coming down the road," said Chauncy Walker, a member of the town board.
"We decided it was best to leave our choices open and wait until we had a greater knowledge, which anybody may now have," says the author.
Rhinebeck has effectively left the door open to abolishing the municipal ordinance and opting in on cannabis at a later date if leaders and people so choose.
Kingston goes all-in on the green light strategy.
Meanwhile, the City of Kingston has had no public hearings and is now opting in by failing to approve a municipal ordinance against marijuana.
In an email, Kingston Mayor Steve Noble stated, "At this time, Kingston does not intend to opt out of either the dispensaries or the lounges."
"We intend to handle cannabis retail sale or on-site usage like any other regulated company, according to the laws and restrictions laid out in our zoning code as well as the new Cannabis Control Board."
According to Reynolds Scott-Childress, majority leader of the Kingston Common Council, most citizens are thrilled about another economic opportunity in the city, based on what he's heard.
"I'd be astonished if a majority of people in Kingston were against [cannabis]," he said, adding that the council has been "taken up with a lot of other very serious matters," such as prospective municipal rezoning, budget season, and good cause eviction debates, instead of having hearings on marijuana.
The viewpoint of the county on cannabis
With several announcements over the summer, Ulster County expressed its pro-cannabis support, including a planned massive new marijuana plant in Wawarsing at the old Schrade knife factory, which closed its doors 17 years ago. Construction on this new cannabis production and distribution complex by Cresco Labs might begin as early as spring 2022.
"The conversation at the municipal level surrounding sale and usage is significant, but it's really just one element of the broader sector and potential," said Ulster County Executive Pat Ryan, who has long advocated for marijuana legalization.
The county is concentrating its efforts at the macro level on marijuana cultivation and cultivation, as well as exploiting the blooming business to lure additional employment to the region.
"The municipalities who opt in now will be on the cutting edge of this and will understand that there are a lot of benefits," Ryan added.
According to Ryan, the county has been engaging with local officials who have requested additional information about the business throughout the process. The two primary topics of conversation, he said, were assistance in deciphering the new legislation and the county sheriff's intentions to maintain public safety as the new dawn on cannabis approaches.
"We need more good-paying employment here, and we need to be economically connected with new, growing businesses that will put us in a position to be really competitive in the future," Ryan said.
In New York, cannabis sales will be taxed at a rate of 13%, with a 9% excise tax going to the state. The remaining 4% will be split evenly between the county and cities, municipalities, and villages, with each receiving 25% and 75%.