Project PA Hemp Home is a beautiful home built by Amish contractors and entirely out of hemp, an industry which could be on the rise thanks to recent changes in U.S. law that legalize industrial hemp cultivation
The "hempcrete" is a new type of construction material that uses hemp as a base. The Hemp Home featured at the national conference.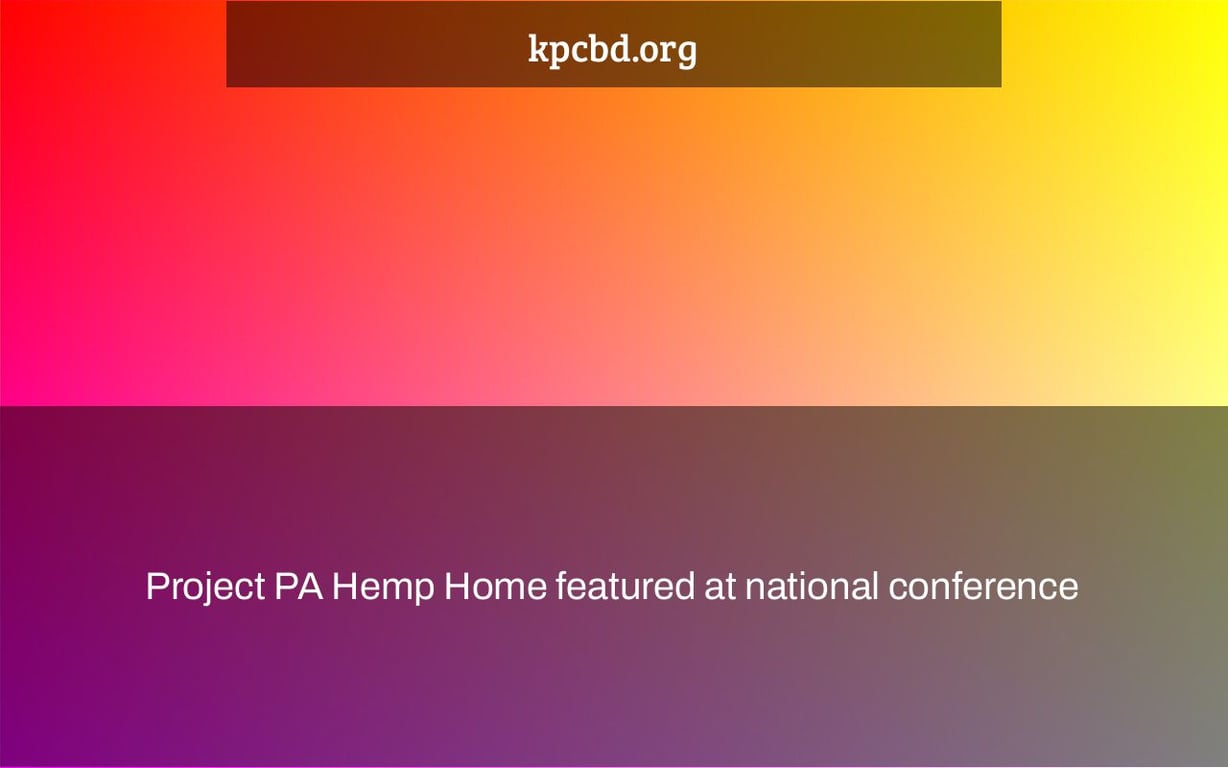 Last week, the Third U.S. Hemp Building Summit in Austin, Texas, featured Project PA Hemp Home, which is approaching completion on New Castle's East Side.
Lori Daytner, DON's vice president of program development, spoke at the conference, which drew 200 natural building specialists, hemp building material makers, and LEED experts.
The study and testing that the Pennsylvania Housing Research Center will do on the structure's thermal energy performance, as well as the air quality tests that Parsons Healthy Materials Lab (HML) will conduct, have sparked a lot of interest in the project.
Toxins swallowed, breathed, and absorbed by typical petrochemical-based building materials used in contemporary construction are considered to have a substantial influence on the growing prevalence of asthma, cancer, and other disorders.
Toxins are almost eliminated from the house when hemp-based products are used, resulting in a much healthier atmosphere.
The usage of HempWood flooring, which will be put in the home, piqued the participants' curiosity.
Michael McBride and Herm Cvetan of Enon Valley and Mount Jackson grew industrial hemp fiber stalks for the HempWood flooring. Both farms are Hemp Test Acres participants with DON.
"Using hemp cultivated within 15 minutes from the home shows that our Pennsylvania agriculture can sustain us not just with food, but also with shelter," Daytner added. "In exchange, by utilizing the items created from this crop, we can help our friends and neighbors who grow it."
"Unfortunately, there is still a widespread misconception that hemp is not marijuana. Hemp will not get you high. However, we continue to get inquiries about it."
The project, which is being built by DON Enterprises, Inc. and is partially supported by the Pennsylvania Department of Agriculture, is a demonstration of the possibilities for locally produced industrial hemp in construction as well as the health effects of nontoxic, natural materials.
Through a cooperation between Parsons HML and DON, a Master's of Architecture graduate student Meryl Smith of Parsons New School in New York developed the home, which is a refit of an existing derelict structure.
Watch This Video-