The Shango Dispensaries is the first dispensary to partner with Breast Cancer Awareness Month, and will be donating 10% of their proceeds from December 1st through January 31st this year. The company has been raising money for breast cancer research since 2016, which can only benefit patients as more effective treatments are found.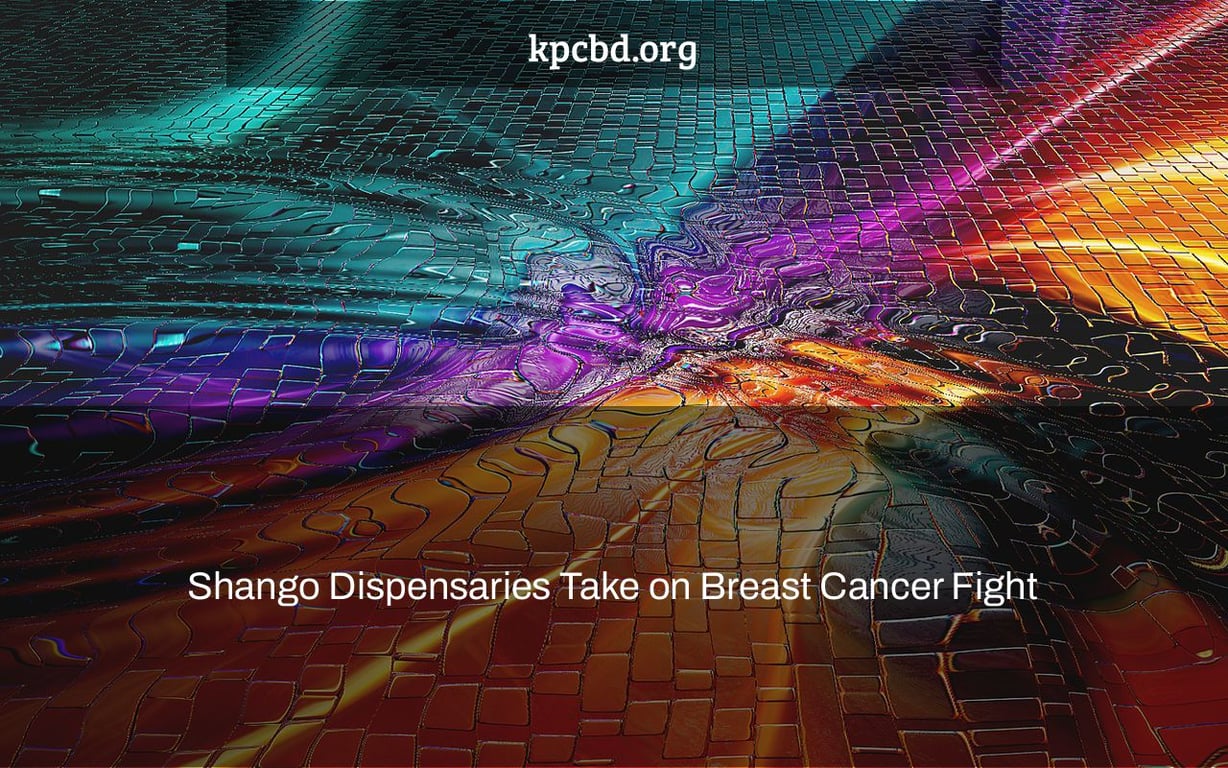 Shango maintained its fight against breast cancer in three states last month, thanks to generous gifts from the firm, its customers, and its staff. Shango started sponsoring breast cancer organizations at its dispensary in Portland, Oregon, five years ago, and has since extended its fundraising efforts to Nevada and California towns.
Shango Controller Julie Dubocq said, "Shango believes in creating long-term connections with meaningful local organizations." "
We look for nonprofits in the areas where our dispensaries are located. This allows us to get to know the individuals who work for each organization and get more active in their goals and fundraising efforts."
Shango dispensaries offer their characteristic pink products all year to raise money for groups that help cancer patients, survivors, and their families and caregivers. They also welcome cash gifts and contributions from employees. Shango's breast cancer nonprofit partners get 100% of all pink goods revenues and other gifts.
Despite Shango's strong devotion and good intentions, finding charity that would accept its gifts is not always straightforward. Many local and national breast cancer organizations refuse to accept funds collected by cannabis businesses and/or sales of cannabis products.
"Cannabis firms are respected, profitable enterprises, cannabis sales produce considerable tax money in the majority of states, and cannabis' medicinal advantages are now well acknowledged," added Dubocq.
"However, at least in certain boardrooms and donor databases, the misunderstanding of 'weed' as a hazard to users and society continues."
Organizations, particularly national charities, rarely welcome donations from every legitimate business, especially cannabis companies whose products can make a significant, positive difference in the quality of life for breast cancer patients and survivors, especially in these financially challenging times when many breast cancer charities are having difficulty raising funds.
Shango CEO Brandon Rexroad remarked, "Shango is thrilled to collaborate with three enlightened, life-changing nonprofits to service the needs of breast cancer patients and survivors, as well as their caregivers and family."
Breast Friends in Portland, The Caring Place in Las Vegas, and The Pink Ribbon Place in Riverside, California are among Shango's current causes.
Becky Olson, a co-founder of Breast Friends who died recently after her fourth struggle with breast cancer, began working with Shango five years ago and remarked at the time, "Shango has given us a whole new perspective on cannabis." We're grateful they came upon us. We've always maintained that breast cancer doesn't discriminate, and we don't either."
Shango established the Becky Olson Courage Award this year to recognize a breast cancer survivor who best epitomizes its meaning. Shango presented Pamela George with a $1,000 cheque and a $250 gift card as the first beneficiary.
Her name will be permanently placed on plaques at Shango Portland and the Breast Friends headquarters in Tigard, Oregon. "Breast Friends and Shango of Oregon award Pamela George with the 2021 Becky Olson Courage Award in recognition of their remarkable courage and unshakable fortitude," the plaque says.
"Breast Friends is grateful for Shango's generosity and assistance," Allison Hancock, executive director of Breast Friends, stated.
"The Becky Olson Courage Award is lovely, and the woman we picked to receive it was ecstatic and grateful for the money." The funds will be extremely useful in covering unforeseen costs. It relieves the anxiety and tiredness that comes with a cancer diagnosis, as well as the financial burden that comes with it."
"Shango is humbled to be of service to these courageous cancer survivors," stated Dubocq.
"Providing resources to assist people in their recovery path has become an important element of our charity giving."
The Nevada Childhood Cancer Foundation offers an adult services program called The Caring Place. It has over 40 programs to help families cope with the problems of caring for loved ones who have been affected by illness, especially breast cancer.
All of this comes at no cost.
Shango and The Caring Place will collaborate in the year 2021. The Shango dispensary in Las Vegas gave $2,500 to the initiative to help breast cancer patients and their families.
The Nevada Childhood Cancer Foundation's President/CEO, Jeff Gordon, remarked, "We are extremely appreciative to Shango for this tremendous contribution." "These funds will go straight to one of The Caring Place's most vital initiatives, which assists people who have been devastated by the price of treatment."
Shango Founder and CEO Brandon Rexroad remarked, "Funding organizations like The Caring Place is a vital element of our broader commitment to the Las Vegas community."
"One of the most effective ways we can aid breast cancer survivors is to provide program assistance to those in need."
During National Breast Cancer Awareness Month, Shango's new connection with The Pink Ribbon Place in Riverside resulted in a $1,500 gift from Shango pink goods sales.
The Pink Ribbon Place is located near Shango's Moreno Valley dispensary and supports breast cancer patients, family members, and main caregivers. It provides therapy to help people develop the skills and confidence they need to deal with the emotional challenges that come with a breast cancer diagnosis, treatment, recovery, and remission.
Terri Akens, Director of Community Health Programs, stated, "The Pink Ribbon Place team is very appreciative for companies like Shango, whose staff clearly understand the significance of giving back to organizations who provide direct services." "These initiatives have a direct influence on our capacity to continue providing high-quality services at no cost to cancer patients and their families across the Inland Empire."
Within its dispensaries, Shango fights breast cancer as well.
"If a cancer patient requires extra care, we will provide it," Dubocq stated. "We'll also show them how cannabis may be a valuable friend in their struggle."