The cannabis industry in the United States is growing, yet it remains illegal and unregulated. Government officials must decide what they want to do now that recreational marijuana has been legalized by nine states.
The "decriminalized vs legal" is the difference between decriminalizing cannabis and legalizing it. Decriminalization means that cannabis is illegal but not enforced by law enforcement. Legalization means that cannabis is regulated by law enforcement and has been legalized.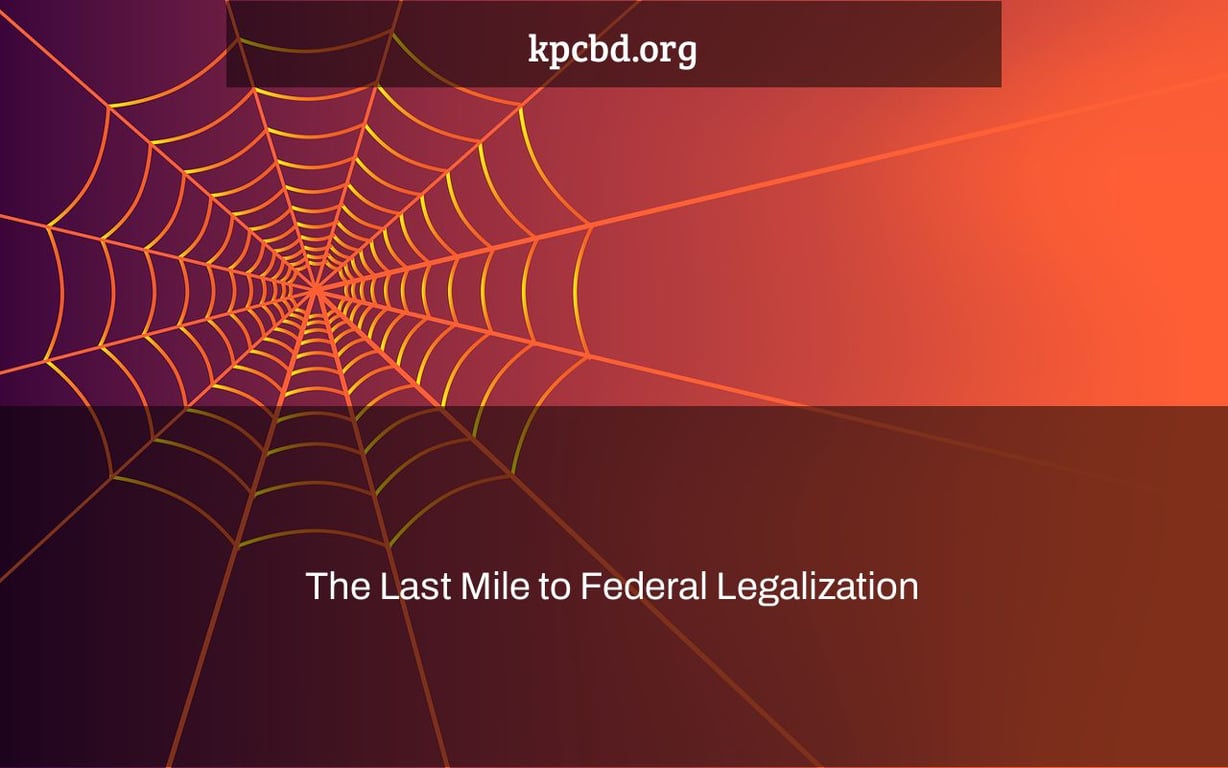 Moe Asnani is the author of this piece.
Deja Vu
When the British conquered India via colonialism, they rapidly realized they had landed one of the world's richest and most populated marketplaces. They were able to sell Indians their own cotton by seizing control of cotton production and sending the raw material to England for apparel fabrication. The British then outlawed the commercial manufacturing of cotton-based apparel in India, thereby eliminating Indian competition. In addition, to preserve foreign influence over most aspects of Indian society, the Crown grabbed control of India's salt manufacturing. Part of Mahatma Gandhi's plan for achieving Indian independence was to break up the colonial monopoly and unify the country by boycotting imported textiles and harvesting salt himself.
We in the United States, ironically, may benefit from this severe lesson in economic freedom and competitiveness. Our faulty system permits foreign corporations to submit cannabis-related patents if the substance is legal in their native country, but it prevents American businesses from protecting their intellectual property or trade names. This is clearly terrible business, bad policy, and awful for the people of the United States. We enable international cannabis firms to list on major American stock exchanges while excluding domestic cannabis companies from accessing financing markets in the United States.
We advocate for social justice initiatives that allow minorities to own cannabis companies. When a worldwide epidemic strikes, however, we deny those same American small firms access to pandemic relief money, despite the fact that multiple foreign corporations with a presence in the United States have access to those monies. In areas like Massachusetts, where cannabis was briefly designated non-essential, many low-income business owners were forced to declare bankruptcy.
What is our existing system accomplishing if it isn't producing foreign winners and local losers?
The cannabis community should take a step back and examine ourselves and our role in the American economic system.
Perspective
New economic drivers have emerged in the United States during the last decade, with cannabis and cryptocurrencies at the top of the list. The numbers show a dramatic disparity. Cannabis has provided around 320,000 employment in the United States in recent years, with yearly legal sales ranging from $18 to $25 billion. As more states legalize cannabis, these figures are expected to skyrocket.
Cryptocurrencies, on the other hand, are valued over $2 trillion, employ a small number of people, and provide relatively little tax income. Has Congress, on the other hand, looked at the impact of cryptocurrencies on worker capacity, income disparity, productivity, and hyperinflation?
After a decade of being exposed to risky banking and cash methods, severe tax treatment, legislative hurdles, and being regarded as second class citizens, some of my cannabis colleagues believe our income should be targeted as a federal tax goldmine. Whatever one may think of our profession, it is real—we spend hundreds of dollars every month merely to have a bank account. We are taxed more than any other company, yet we are unable to claim the same fundamental deductions as other companies.
What do Americans assume happens to all that money if it isn't spent on taxes, overhead, and compliance? It is absurd to compare an industry that creates new jobs in retail, agriculture, food manufacturing, biotech, sustainable energy, construction, technology, and packaging to industries that charge Americans ten times what Brits pay for lifesaving drugs, industries that spill oil into our oceans, or a social media company that profitably incites Americans against each other.
In 2021, annual legal cannabis sales in the United States are expected to reach about $25 billion at best. On October 25, 2021, Elon Musk's net worth increased by that amount. I'm not here to criticize Mr. Musk. I'm here to point you that Congress has been debating how to over-regulate and over-tax a business that earns in a year what one guy gains in a day for the last half-decade.
Action that is well-balanced and well-considered
First and foremost, we must put an end to the squabbles between the activist and business cannabis sectors. Established predatory companies that share market space will simply wait for bigger groupings to be consumed by supporting intra-ecosystem infighting. Capital can afford to wait, but we are in a turbulent period as we approach the mid-term election in 2022. Second, there is no possibility that any state-regulated cannabis company will be able to withstand FDA oversight. Only food safety compliance and medical THC pharmaceutical goods accessible by prescription in all 50 states should be regulated by the FDA. The costs of duplicative regulation are enormous, and many small enterprises will suffer as a result. Medical marijuana products that adhere to state labeling and safety regulations should be eligible for reimbursement via a Flexible Spending Account.
Cannabis legalization should rapidly re-evaluate and award a defined number of carbon tax credits to every cannabis firm that:
Programs for water reclamation should be implemented.
Install low-energy, long-lasting lights.
Observe carbon-neutral guidelines
Make the switch to certified biodegradable packaging.
For the following reasons, incentivizing cannabis firms to embrace sustainable practices is a win-win situation:
Many jurisdictions' cannabis infrastructure is still developing, and financial incentives encourage operators to include sustainable practices into their expansion plans.
Congress might learn from this initiative to create long-term programs with the purpose of ensuring planetary stability.
By granting USDA tax credits to state-licensed cannabis programs, sustainable approaches might be evaluated and replicated in other American agricultural production.
The time has come. Now is the time to concentrate on federal legalization. We cannot risk November 2022 without descheduling, banking and capital access, the option to re-file tax returns without "trafficking" allocations, and a route for small and big cannabis firms to access the whole US cannabis market. States have enacted sound legislation. Minority and veteran-owned companies can flourish and thrive in states like Arizona.
Major banks, lending institutions, sovereign wealth funds, federally approved private equity companies, hedge funds, pension funds, and payment providers continue to see medium and small cannabis enterprises as high risk. Financial institutions and the IRS are obligated to treat you badly under current legislation.
Only federal descheduling, not fragmented banking legislation, can address this uneven and inequitable financial and taxes structure.
The Global Alliance for Cannabis Trade is a non-profit organization that promotes the legalization (GACC)
The Worldwide Alliance for Cannabis Commerce (GACC) is a non-profit trade group dedicated to providing policymakers and lawmakers with the information they need to transform the young cannabis sector from a black market to a global distributor of medicinal and adult-use cannabis goods. GACC works to legalize and regulate the production, manufacturing, distribution, and use of medicinal and adult-use cannabis products across the world by lobbying government officials and lawmakers.
Mohit "Moe" Asnani immigrated to the United States in 1995, graduated from the University of Arizona's Eller College of Management, worked in clinical and healthcare informatics, and partnered with Charles "Chip" Boyden, a U.S. Army veteran, to build a 200-plus employee cannabis company (iLAVA) in eight years by reinvesting in the business, taking no significant debt or dilution, and focusing on employee upward mobility. Moe is on the boards of GACC (Global Alliance for Cannabis Commerce) and USCC (United States Cannabis Commission) (United States Cannabis Council). He was a member of the Arizona Dispensaries Association's board of directors in the past (ADA).
Watch This Video-