The emergency bill passed quickly and allowed dispensaries to be open past the originally planned shutdown while providing medical cannabis patients with continued access. The DC Council hopes that these provisions will help alleviate some of the problems caused by restrictive rules in Washington, D.C., which have been limiting patient access to medicine for nearly a decade now.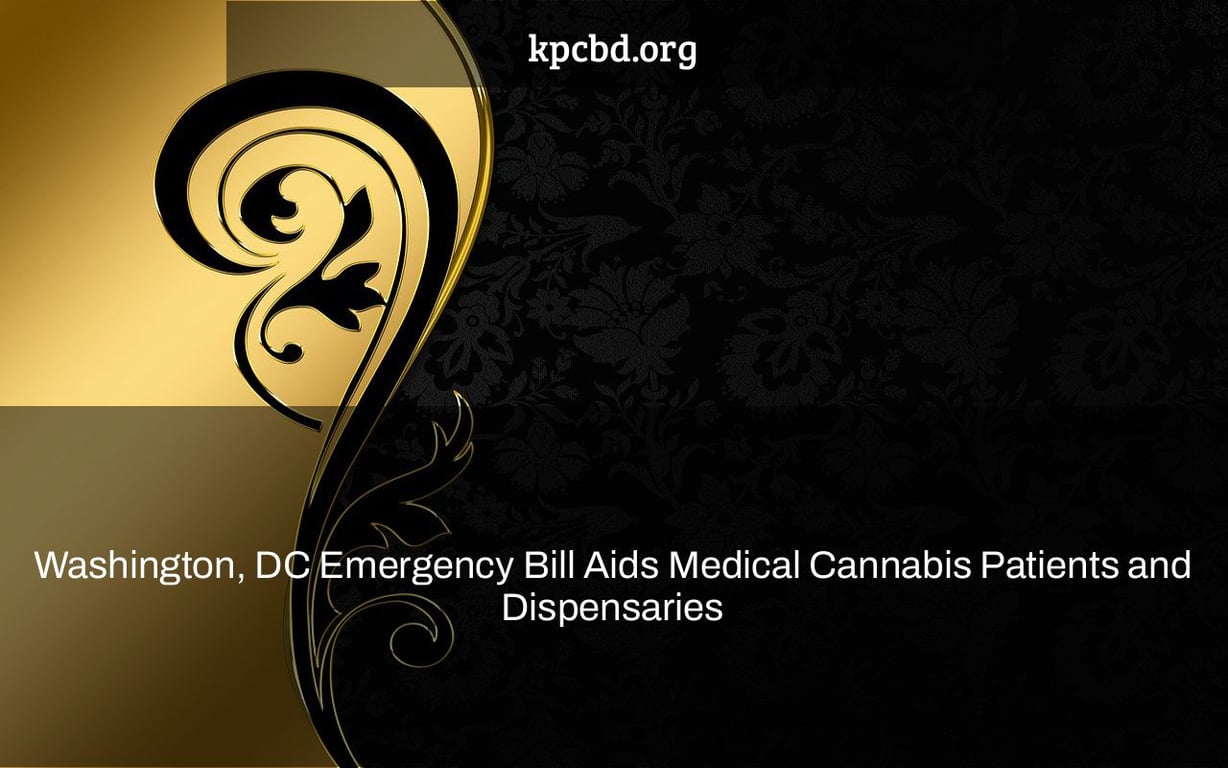 The expiry of medical cannabis cards has been changed in Washington, D.C., as well as the possession restrictions for medicinal cannabis patients.
On Tuesday, city officials in Washington, D.C. threw a lifeline to the district's struggling medical cannabis businesses.
The D.C. Council unanimously approved an emergency bill that will allow medical cannabis patients "whose cards have expired since March 2020 to continue using them to purchase medical marijuana until the end of January 2022," according to the website DCist, as well as creating "a new two-year medical marijuana card (instead of the current one-year card) and increasing the amount of marijuana a patient can buy at a time to eight ounces, up from four," according to the website DCist.
The emergency action is intended to assist shops that "have witnessed a severe drop-off in revenue this year since many patients whose medical marijuana cards expired during the epidemic have not renewed them yet," according to the website.
The measure was introduced by Phil Mendelson, the chairman of the D.C. Council, who claimed he was inspired to act when the district's declared public health emergency ended in the summer.
In a memorandum to the council late last month, Mendelson noted that "about 6,216 patient registrations for the District's medicinal cannabis program [expired] in a fairly short time span, lowering the number of registered patients in the program from over 12,000 to around 5,500."
On Tuesday, there was "little" discussion over Mendelson's plan, according to DCist, but the run-up to the vote was tumultuous at times.
According to the website, one of the major sticking points was Mendelson's original bill's provisions that "would have ramped up civil enforcement against marijuana 'gifting' stores and delivery services, which have grown in number in recent years and have been accused of stealing business from the regulated medical marijuana program."
Such shops have gotten over commercial marijuana sales laws by selling abnormally high-priced t-shirts and then giving customers "gifts" of marijuana as part of the deal.
According to the DCist, Mendelson eventually eliminated the clause following "an uproar from business proprietors and their supporters."
Mendelson's worries about illegal cannabis sales in Washington, D.C. highlight a conundrum surrounding marijuana sales in the area that has lingered years after voters passed a recreational marijuana initiative.
Despite the fact that District voters legalized marijuana in 2014, sales of the drug have remained unlawful owing to congressional control of D.C. legislation.
Since that legalized vote seven years ago, every spending bill presented by Congress has contained a budget rider, initially drafted by Republican Rep. Andy Harris of Maryland, that prohibits the district from commercializing marijuana.
However, there have been new indications that the so-called "Harris rider" may not be around much longer.
The rider was not included in the spending bill proposed by Democrats in the United States Senate last month, which was praised by marijuana activists and Washington, D.C. Mayor Muriel Bowser.
"The Senate appropriations bill is a significant step toward acknowledging that D.C. people should be governed by D.C. principles in a democracy," Bowser's office stated at the time. "As we move forward on the route to D.C. statehood, I want to thank Senator Patrick Leahy, our close friend and Subcommittee Chair, Senator Chris Van Hollen, and, of course, our advocate on the Hill, Congresswoman Eleanor Holmes Norton, for recognizing and forwarding the will of D.C. voters." We ask Congress to enact a final budget measure that eliminates all anti-Home Rule riders in the same way, enabling D.C. to spend our local monies as it sees proper."
Watch This Video-